Head-to-Toe Color: Do You Dare?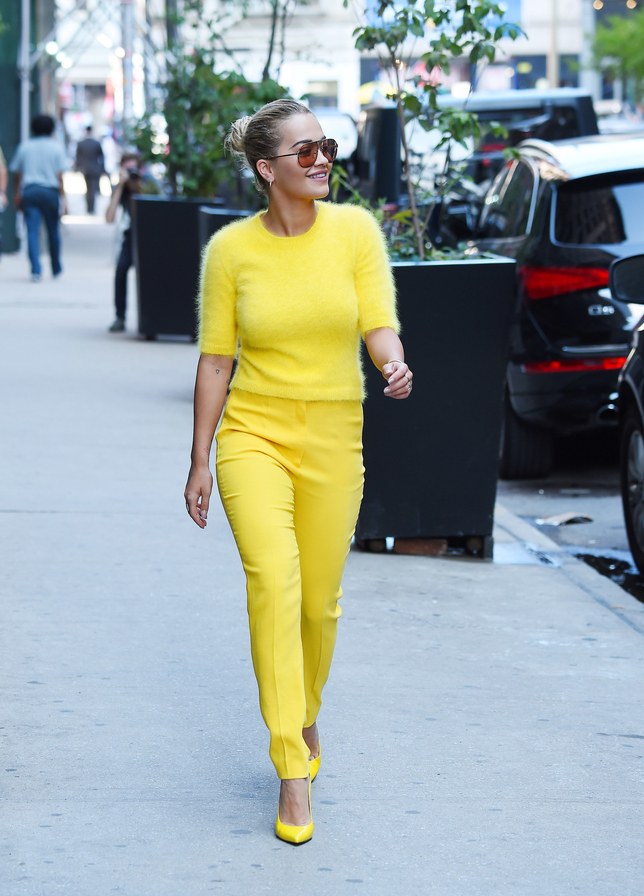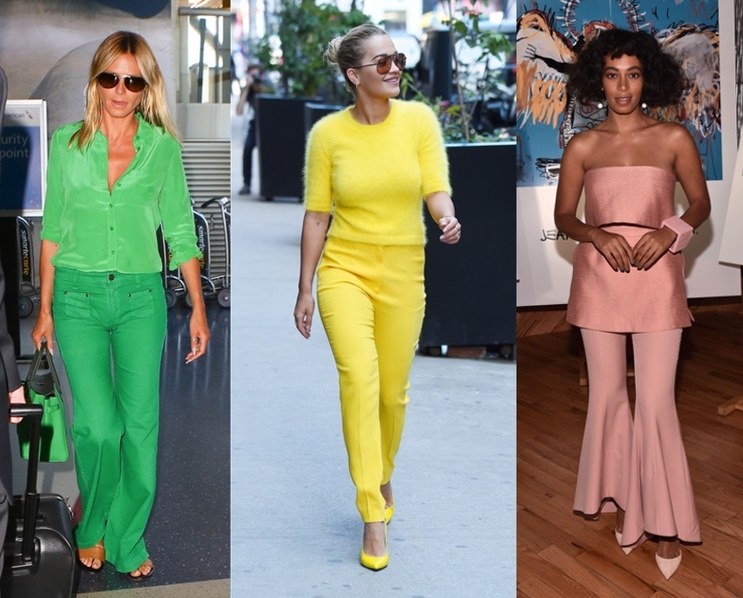 The Kardashian-Jenner sisters (and their various BFFs) have helped make head-to-toe neutrals and dusty earth tones a normal part of getting dressed in 2016. But full-on, top-to-bottom, look-at-me color? That's a bold move few are willing to make.
Fearless types like Heidi Klum, Rita Ora, and Solange Knowles have taken the Crayola challenge this summer and knocked it out of the park. All three women stuck clean, modern pieces and limited their accessories to basically nothing in order to keep things elegant and sophisticated. Simple makeup and natural hair also helped. That's a trick fashion girls love: Tone down the hair and makeup in order to make room for loud-and-proud clothes.
Feeling this bold trend? We love the idea of using one of Pantone's fall 2016 trending colors as inspiration for a head-to-toe look. From Bodacious—a bright, rich purple—to Spicy Mustard—a zesty yellow—there are really unexpected hues in the lineup that'd be fun to see in a matchy-matchy scenario.