Reformation Is Taylor Swift's Favorite Store for Summer Dresses and Cute Ouftits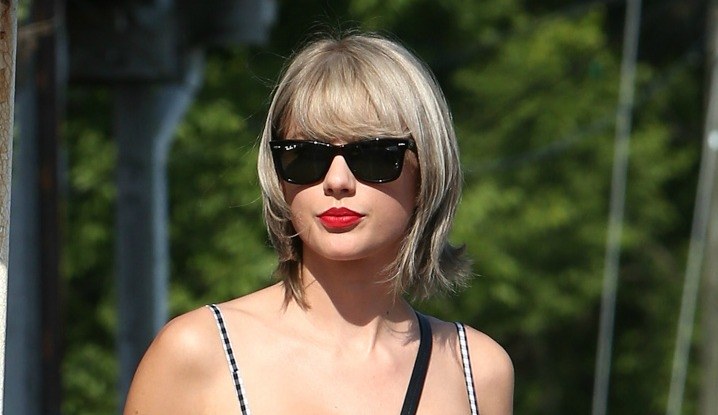 Taylor Swift has dropped the '90s grunge look of late and she's hitting her style stride once again retro dresses, high-waisted skirts, and yeah, even a crop top or two. Could this be the influence of having a new love interest (ahem, paging Tom Hiddleston)? The duo has been spotted 'round the globe, from Nashville to Britain, and whatever's going on between them is just that, between them—but the fashion? We're all over that. Taylor's latest Hiddleswift date outfit is a sunny yellow minidress on a date in Rome, yet another in T.Swift's super-cute summer dress collection. (Can you imagine the closet she keeps them all in? #Walk-InClosetGoals).
And if you've been paying very close attention, you'll notice that Swift's latest summer looks are all from the same store. Remember last week's red crop top ensemble at the Selena Gomez concert? Or how about the sweet gingham mini slip dress? Allow us to refresh your memories...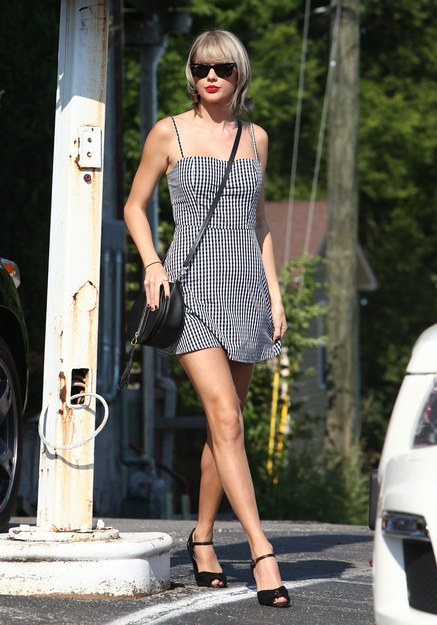 Here's today's yellow number...
All her looks are from Reformation. If you haven't' heard of Reformation yet, you're in luck. The seven-year-old brand is the go-to for It Girls everywhere from, bloggers like Olivia Lopez, to models, such as Swift squad member Karlie Kloss, who all rock their summer-perfect looks in the utmost style. While Reformation is known for its cute floral maxi dresses and flirty matching sets, there's way more to it than a typical clothing line. The company, founded by Yael Aflalo (you might remember her former brand, Ya-Ya) is built upon sustainability and giving back to the environment. They use everything from carbon offsets for shipping costs to recyclable hangers. It's a cool company to watch on lots of levels.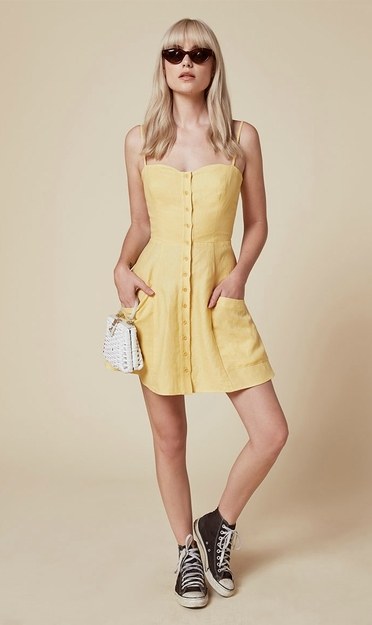 Amery dress, $178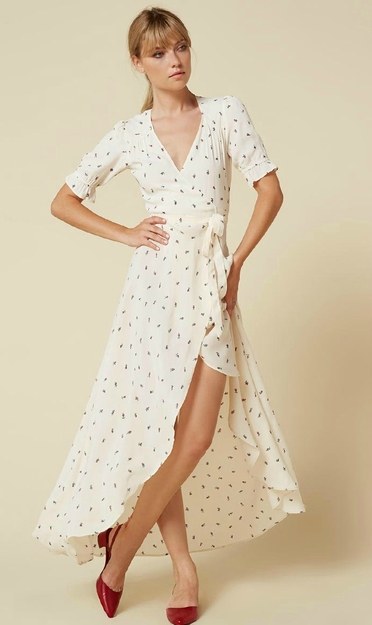 Addilyn dress, $248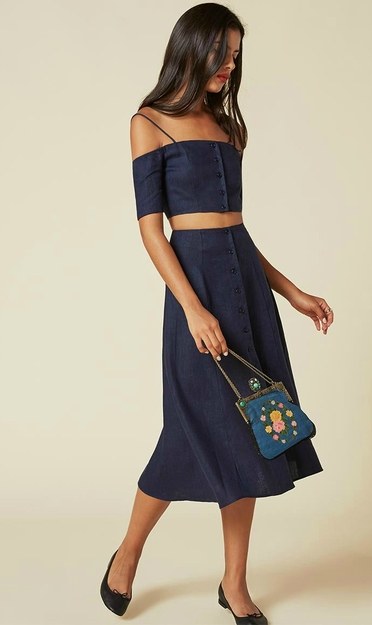 Ava outfit, $198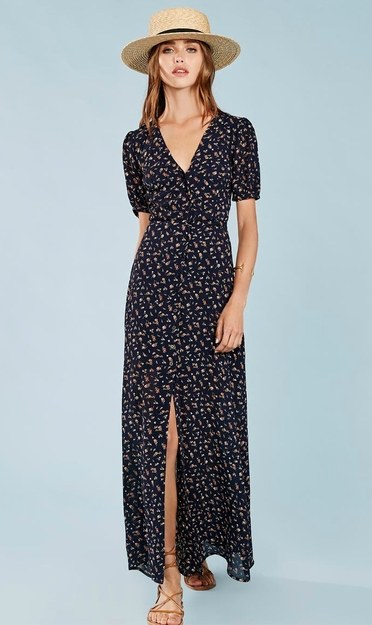 Lovetta dress, $248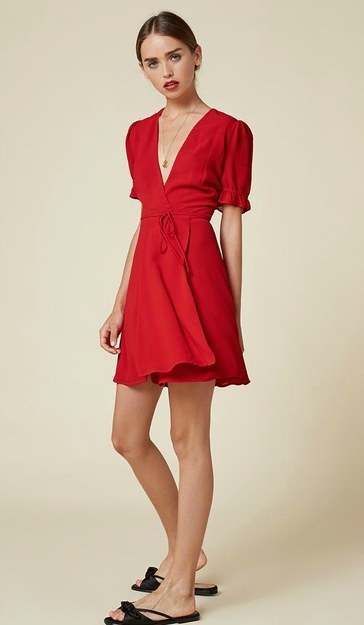 Lourdes dress, $198