The Easy Add-On That'll Make Your Work Style More Exciting
It's official: Black neck bows (a.k.a. pussy bows, a.k.a. pussycat bows, a.k.a. floppy bows) are the new chokers. The staple, beloved by '60s icons like Betty Catroux Catherine Deneuve and made famous by Coco Chanel and Yves Saint Laurent, has recently been embraced again by super-cool and very influential brands like Saint Laurent and Gucci, and now we're seeing them on our favorite It-girls, too. Whether thick or thin, worn a menswear or girlish twist, there's no denying this bold add-on is having a moment again.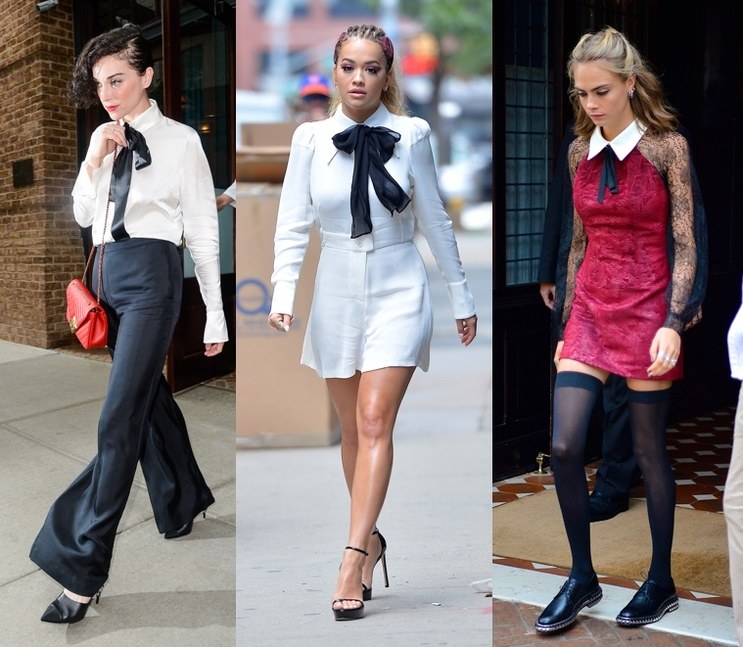 Here's why we love it: It's a really good statement accessory for your office wardrobe. Bold, confident, and yet conservative enough to feel at home in the average American conference room, it's a genius way to update your silk blouses and high-neck dresses without breaking the dress code at work. (In fact, that's the exact reason it was also a big trend in the 1980s.) What's more, you can pick one up in practically any length, fabric, and price. That is, if you don't feel like marching down to the fabric store and getting the job done yourself. Here are a few we're into, from designer brands and high-street stores alike.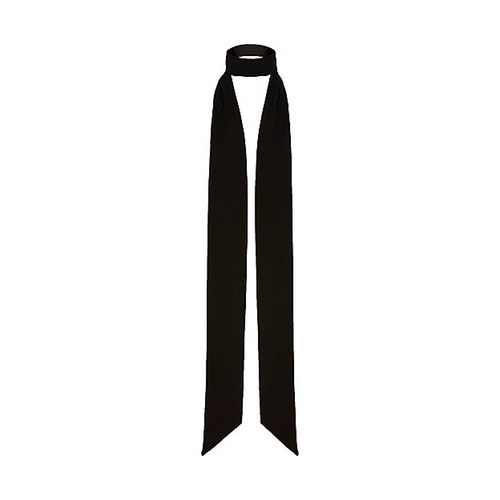 River Island Black Skinny Scarf, $16, available at us.riverisland.com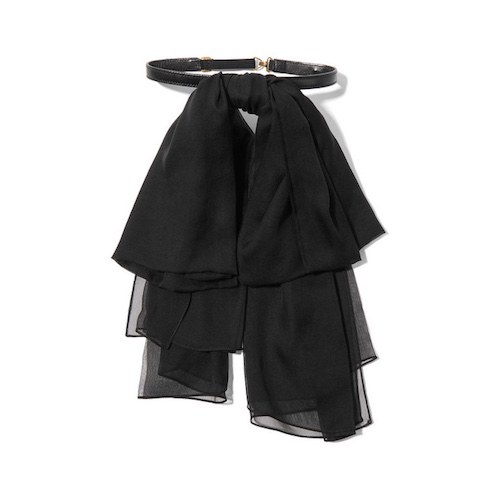 Saint Laurent Bow-Embellished Collar, $625, available at net-a-porter.com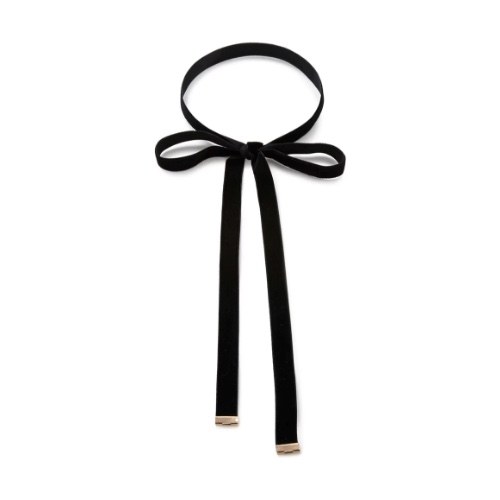 Forever 21 Velvet Bow Choker, $4, available at forever21.com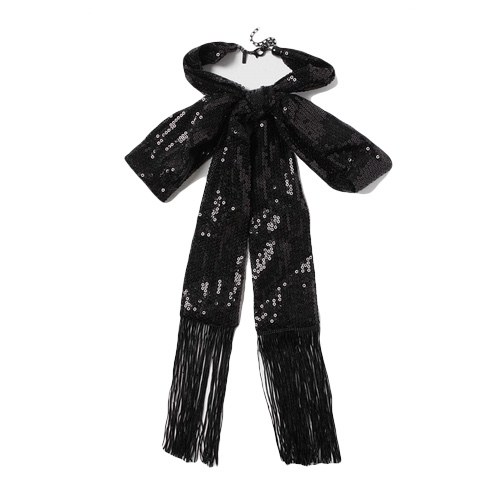 Topshop Sequin Bow Necklace, $28, available at topshop.com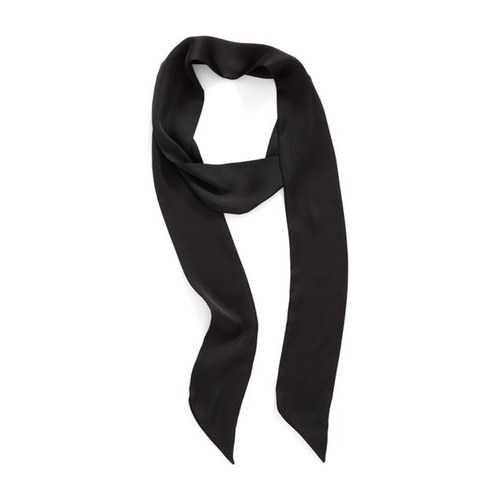 Halogen Skinny Scarf, $25, available at nordstrom.com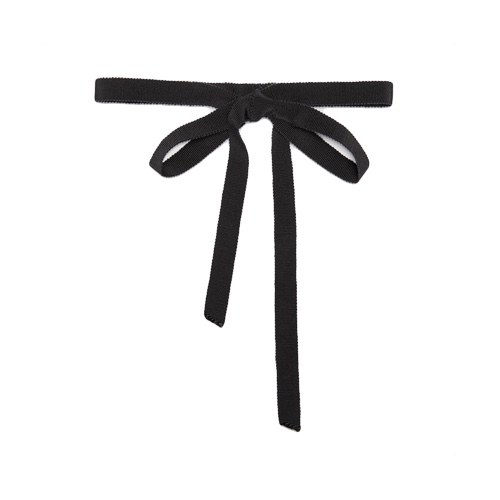 Gucci Grosgrain Neck Bow, $135, available at gucci.com